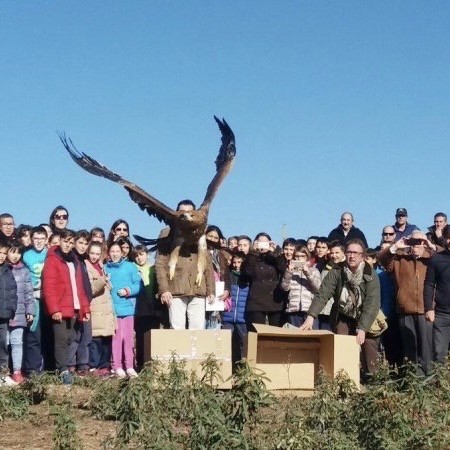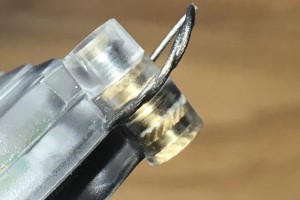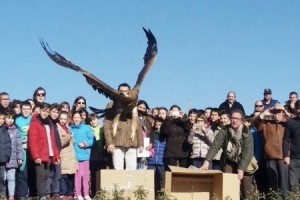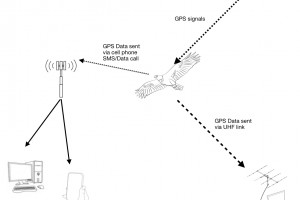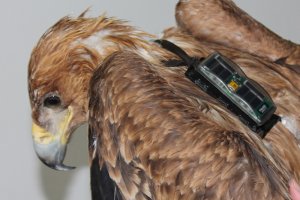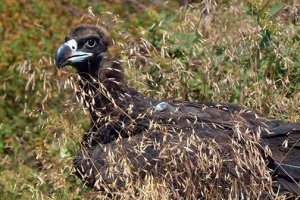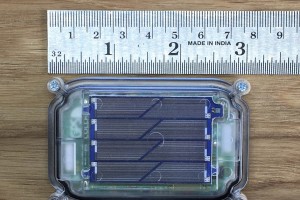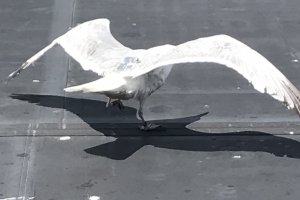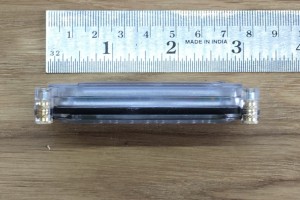 FLiteTraX GPS/GSM/UHF
GPS/GSM/UHF Wildlife Telemetry Avian Tag.
50g
Solar Powered.
2 SIM cards - Local and Roaming.
GSM data download & Setup 2G, 3G & 4G.
UHF Radio Download & Setup
Coded UHF Radio Tracking Beacon
The test includes three months airtime and web access.
Limited to one test tag only.
FliteTraX GPS/GSM/UHF Avian Telemetry Tags contain many features that make them one of the most advanced wildlife telemetry GPS tags available to purchase at this moment in time. At its simplest, the unit collects GPS data and then transmits that data to our servers and which is then available to view/download by you, either on a PC or smart phone. Additionally, data can be downloaded via a coded UHF telemetry link.
Our tags are unique in that they contain two SIM cards. The primary SIM card is provided by the user and is inserted either at manufacrture or by the user on receipt of their tag. This SIM card will be for a provider local to the study area and will allow unlimitted Text messageing and rapid data upload. As back up, the unit also contains a roaming embedded SIM card that is failsafe should the local SIM card run out of credit or the tag moves into an area with a different cell phone provider.
At the moment, FLiteTraX are programmable by staff at GPS Collars. GPS, GSM and UHF schedules, received data and diagnostics are all programmable.
Achieve near to real-time GPS monitoring of all your birds. As a result, all FLiteTraX provided by GPS Collars Ltd are capable of tracking the fine-scale movements of a variety of birds through many different habitats. Furthermore, by taking advantage of the tag's flexible scheduling option, your study can be customised to your particular research needs.
Based on our field tested and proven design, you can collect up to 512,000 data records.
GPS Collars Ltd offers unlimited customer support and a full one year warranty on all of our equipment. When returned for a battery change, tags are fully serviced and an additional one year warranty is provided.
Physical (LxWxD)
50g 1mm thick clear polycarbonate shell
75m x 50 mm x 13mm
Expected Battery Life
Solar Powered with Indefinite life with hourly GPS and daily GSM transmit.
Hardware
uBlox GPS receiver: most up to date rceiver speciliased for wildlife tracking
Quad and Penta band mobile phone engine: Works in every corner of the world where GSM services are available.
Coded UHF Beacon and Transmission: In USA 916MHz, Rest of World 863-870 MHz: Last recorded GPS location always transmitted within UHF pulse. No need to triangulate. Full data download via UHF.
Memory
Up to 512k locations; essentially no limit. Data never lost from unit. Data transmitted to our servers and also stored on board for later download. See Tab re Download and Web Access for more information.
Mortality
The period of inactivtiy which could be interpreted as the death of an animal can be set to any time that is required. When triggered, a text is immediately sent to our servers which is then relayed on to you via email and also sent as a text your mobile phone. The UHF tracking beacon then transmits more frequently, transmitting the last known GPS location.
Activity
3D accelerometers record movement in each plane every time a location is recorded. This data can indicate various movements of the animal.
GeoFence
Enter coordinates of your study area. If the animal goes beyond that boundary an alert is sent to you via email and text.
SIM Cards and Web Access
FLiteTrax uses two SIM cards. One Sim Card local to the study area/country inserted upon receipt of the tag and one roaming SIM card embedded within the unit at manufacture.
Inserting a local SIM card allows the user to choose a SIM card that matches the coverage of the service provider in their study area. It will also allow the EarTraX to more rapidly connect with the local cell phone network. The local SIM card is inserted by the user.
The embedded SIM card is mounted at manufacture and is a roaming SIM card. Should the unit roam out of range of the local cellphone provider, then the unit will switch over to the roaming SIM card and still provide connectivity. This SIM card also allows our engineers to gain access to the unit should the local SIM card run out of credit or ceases to work.
Costs: The local SIM card is purchased by the user.
The choice of SIM card does depend on objectives of the study and the coverage.
If rapid GPS connectivity is required then a pre-paid SIM card with unlimiited texts is best.
In areas of poor 3G/4G connectivity, then a pre-paid SIM with a combination of Text (30 texts per month) and Data (10MB per month) is best
In areas of good 3G/4G connectivity, then a pre-paid Data SIM is best.
The costs of data transfer using the embedded SIM card will be billed monthly should it be used.
Transmission of GPS Location Data using GSM Connection
Data saved into Archive and the Transmitted upon request: GPS Data to be stored into archive can be collected at rapid intervals - as frequently as once every 15 minutes. Data is then stored until a download is requested from our servers. Data collected in this manner uses little power.
Data saved into Buffer and then Transmitted upn a GSM Schedule: GPS Data is collected and stored into buffer ready to be sent upon next GSM connection. This method of GPS collection is more power demanding.
Both methods of data collection can occur simultaneously. Archive data can be collected at 15 minute intervals for later upload upon request but every fourth location is then stored into Buffer for upload upon GSM schedule.
Data sent Immediately: GPS Location Data is collected (stored into archive and buffer) and is sent immediately by SMS text. Sending data via SMS text in this manner will incur additional charges and is outside the scope of the monthly airtime costs.
Transmission of GPS Location Data using UHF Beacon/Connection
Beacon: Every 4.3 seconds, the unit transmits a pulse from the UHF beacon - just like a standard VHF radio tag. The unit can be tracked using the same triangulation methods used for tracking standard VHF tags. However, the unit will also transmit the last recorded GPS location (Lat Long) which is displayed on the hand held receiver.
UHF Comms: Every 10th pulse, the unit adopts a listening mode. If in that time, the unit receives a message from the hand held receiver, then the unit will turn on and transmit all saved data in the archive.
Line of site the beacon and data download will work over 5km and in some cases up to 15-30km.
Using the Web Interface
Sign Up For Our Newletter
For offers and the latest news on our case studies